Recently we had the pleasure of talking to Lloyd Purser, Managing Director of CasinoFair to ask him about his personal life, his views about cryptocurrency and CasinoFair. CasinoFair is run by a team of passionate casino fans and blockchain advocates who believe that by bringing the latest technology to the casino world, they can offer players the best gaming experience. CasinoFair doesn't require deposits, pays out instantly and wants you to look into gaming events to be sure that they are fair.
For previous parts of the series:
Read part 1 with Phil Nagy, WPN CEO here.
Read part 2 with Nick Garner, Oshi Casino CEO here.
Read part 3 with Krasimir Popov, BUFF.bet CEO here.
Who is Lloyd Purser? Please tell us something about your background.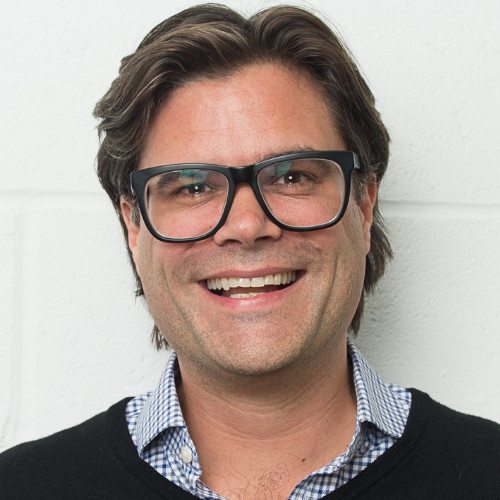 I started my career in media and moved into the iGaming space in 2006 with Party Poker. Since then I have worked across B2C and B2B in Gibraltar, Malta, the US and now back in London. So gaming has definitely taken me around a bit. Crypto sparked my interest back in 2017 and I followed FunFair's development coming out of the ICO, when the opportunity came to join the team I jumped at it. I then took on the running of CasinoFair back in February 2019. Haven't looked back since!
How and when did you come up with the idea for Casinofair?
Back in the summer of 2018 we wanted to trial our platform first hand, we eventually went live in September 2018. This way we could best learn how to service B2B customers and also learned a lot about player behaviour and marketing requirements. This enabled us to hone the platform and deliver a better service to clients.
What's the story behind the name Casinofair?
Fairness is a key tenet in all that we do. We wanted to firstly test the name against the market and customer base but also use it as a vessel to carry our marketing message. The name gained a lot of traction and resonates with a large audience who are disillusioned with the state of the wider iGaming industry. CasinoFair is the first casino utilising FunFair's proprietary ethereum blockchain technology. The objective is to have a regulated but completely decentralised casino that offers a secure transparent transaction process and guaranteed fairness. During a game session all funds are held in escrow for the duration of the gameplay so the casino never holds on to player funds. It's overall a more transparent way of gaming online for both the player and the operator.
How do you unwind from a busy day at the office?
I cycle home from work everyday through London, coming over Waterloo bridge and seeing the London eye to one side and the City of London always takes my mind off work. There's a big world out there! By the time I get home I spend time with my family and just maybe check the daily stats before going to bed…
What is driving you? What motivates you?
Change! Attempting to make great things happen. There's is no one person that stands out. Professionally I try to take the positives from everyone I've worked with, we're all different and thats what makes it special.
How do you differentiate Casinofair from your competitors?
To differentiate from competitors we first need to define who are competition are. Long term we see the traditional fiat iGaming operators as competitors but in the meantime we look to find space in the crypto/blockchain gambling market. Compared to those companies we offer higher quality games, better customer service, a look and feel more accustomed to what the average player wants, regular promotions, but most importantly fairness throughout the entire site!
At present CasinoFair players can easily verify every spin 'on chain' so they know the randomly generated numbers are all generated from the blockchain, ensuring there is  no way of cheating the system from either side.
Where traditional casinos have more control over the players' funds, CasinoFair hands the power back to the player. At CasinoFair, a player's funds are never held by the casino, players wager directly from their own wallet – no deposit, no withdrawal – with winnings paid instantly straight to their wallet. With traditional casinos you have to request withdrawal and this can be a lengthy, fiddly process.
We've also taken this approach into how we have built our affiliate programme. We wanted to remove those traditional hurdles that are readily accepted across the industry. That is why we've ensured our affiliates receive instant payments; at the end of every game session, whether a player wins or loses. We've achieved this by structuring our commision to be based on every bet and this all takes place instantly, with affiliates receiving their percentage, players taking their winnings (if they've won), and all other payments to any third parties automatically sent out via the actual smart contract at the end of a gaming session.
Ultimately we believe blockchain technology is fundamentally about transparency; allowing all parties the ability to view what transactions have happened within a game session and reimagining the player/house balance.
Looking back, what has been the highlight of last year?
Hitting 200m FUN wager in one month.
What are your future plans for Casinofair?
We're currently in the process of implementing the Fun Wallet, which has just been launched by Funfair Technologies. This will allow our players to play on any device across any browser – an industry first for blockchain casinos – whilst also having the added benefit of improving the player's experience of converting their funds into FUN. Additionally we've got a ton of great plans for the future To name a few:
Consistently tweaking marketing and branding as we learn from players requirements
More gamification elements, leaderboards etc. 
Work with FunFair on more, alternative games.
What and how was your first experience with cryptocurrency?
Buying FUN and it was painful, seed phrases… unknown untrusted exchange… But we're doing all we can to fix these issues for Casinofair customers with our new wallet and customer journey. 
What is your opinion about the current state of cryptocurrency?
Very very early days still. It's not even scratching the surface of its full potential and like all truly ground breaking innovation we have no idea what its true potential will be. I believe all "monetary" transactions will be through digital assets in the not too distant future. Cryptocurrencies will get stronger as we move closer to a cashless society. Once the general public really understand the benefits of a decentralised system cryptocurrencies will be accepted like any other currency.
What is your favorite cryptocurrency? Can you explain why?
FUN, because it powers out casinos (of course I am biased). FUN is the native digital token which powers every aspect of the FunFair gaming ecosystem. It is the betting chip that pits player against casino, the financial reward paid to developers for their games and the fuel that enables key processes on the network.
Is there anything else you would love to share with us?
Predictably I'll say – why not try some games at https://www.casinofair.com! We have the best games, you can play on the blockchain and we offer guaranteed complete fairness. Our other general aim is to broaden the market for Blockchain casinos. We're blazing the way with our leading-edge technology and solutions and we appreciate it's going to take some time for people to fully understand and embrace the full benefits behind the blockchain. CasinoFair takes things a step further than merely just playing with a crypto-currency, having games and affiliate programmes set up on the blockchain is a completely different and unique concept  to what has been the norm to date within the crypto casino space.